T3-M&R controls the entire range of activities related to maintenance and repair cases. From damage recognition to invoicing for your services, it streamlines the workflow for you.
You achieve full control over each M&R case regarding process status, communication, costs and invoicing. All M&R information is archived in the cloud and retrievable easily.
It's a fully web-browser based application in the cloud for easy and permanent access for container owners, terminals and repair shops. T3-M&R supports the communication between all involved parties. Collaborating on the same platform, information is available and shared in real-time between the parties.
M&R can be added to your TOS as an entirely embedded module or be deployed as independent application for repair shops or container owners.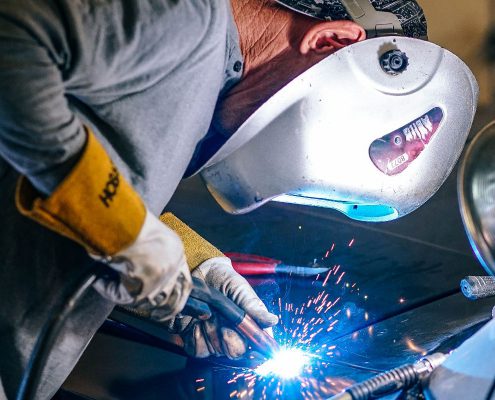 Damage detection, imaging
&

documentation
When you discover a damaged or unclean unit, fire up your smartphone or tablet pc, start the M&R app, take pictures and open a new M&R case. It's as easy as that.
Our M&R solution allows different ways of creating new cases. You can fulfill the entire imaging, documentation and cost estimating process at once in the App or continue the case creation and estimation tasks later in the office on your stationary PC.
Thanks to the full integration with our TOS application, repair status change in the TOS can automatically trigger the creation of new M&R cases. Damage estimation tasks will automatically appear on the task list for M&R related personnel. Nothing gets forgotten any longer!
Assign costs for estimation work, imaging and documentation either manually or let the system create defined cost elements automatically when opening a case.
M&R allows 3D visualization of damage locations with automatic ISO location code assignment.
The T3-M&R application supports the industry's standard processes from establishment of m&r pre-cases to estimate approval to invoicing.
These processes can be automized using our EDI engine. Depending on the EDI capabilities of your partners we customize both EDI setup and the M&R application.
Since T3-M&R is a collaborative platform, it naturally supports the daily communication between terminals, container lines and repair shops.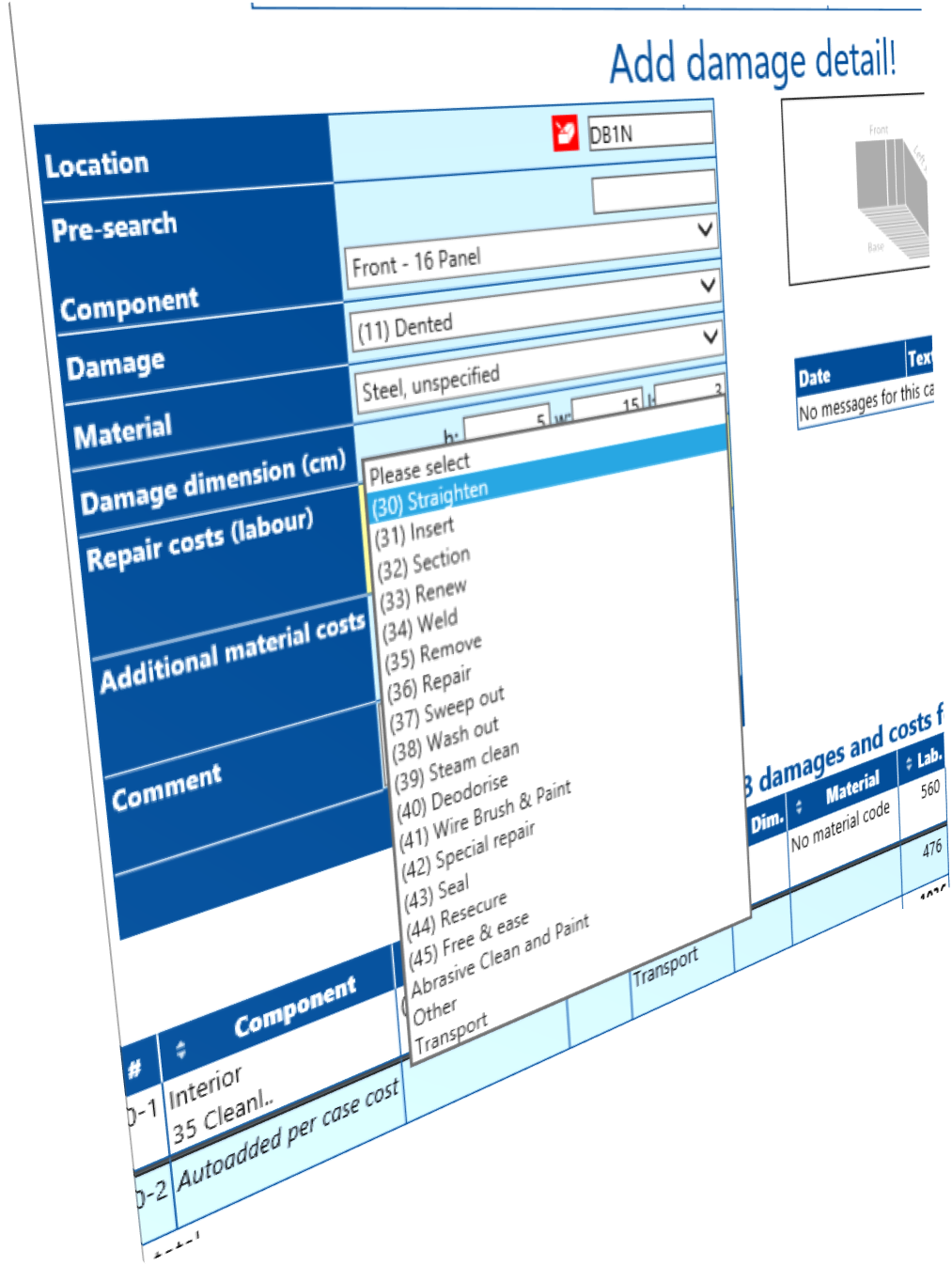 You can individually define which costs that must be added automatically when opening a new case. The system comprises the total list of possible ISO codes for material, damage and labor. You are free to add your local cost elements too.
Each container owner gets its own contract with individual prices and conditions.
Invoicing is easy like a b c, either automatically or triggered manually. When using M&R together with T3-TOS, invoicing can be done as one operation.
Since all M&R related activities and communication are stored on the same platform, gapless reporting of historical data available.
TOS and M&R applications are parts of the same fully integrated T3 platform. Information entered in one module are automatically reflected in the other.
Our M&R application can be configured in order to share data with TOS and vice versa.