The Rental & Sales application is in fact an advanced TOS application, allowing rental and trading companies the complete administration of containers or other equipment of any size and purpose.
This user-friendly web application keeps full control over your inventory or fleet, regardless of status and location. Rental & Sales allows you to administrate moves and day-rent events outside of your home yard while units are in use from one rental customer to another. Transport, rental and other costs are automatically added to events depending on individual rental contracts. Its comprehensible invoicing functions make sure that all invoiceable costs are counted and billed.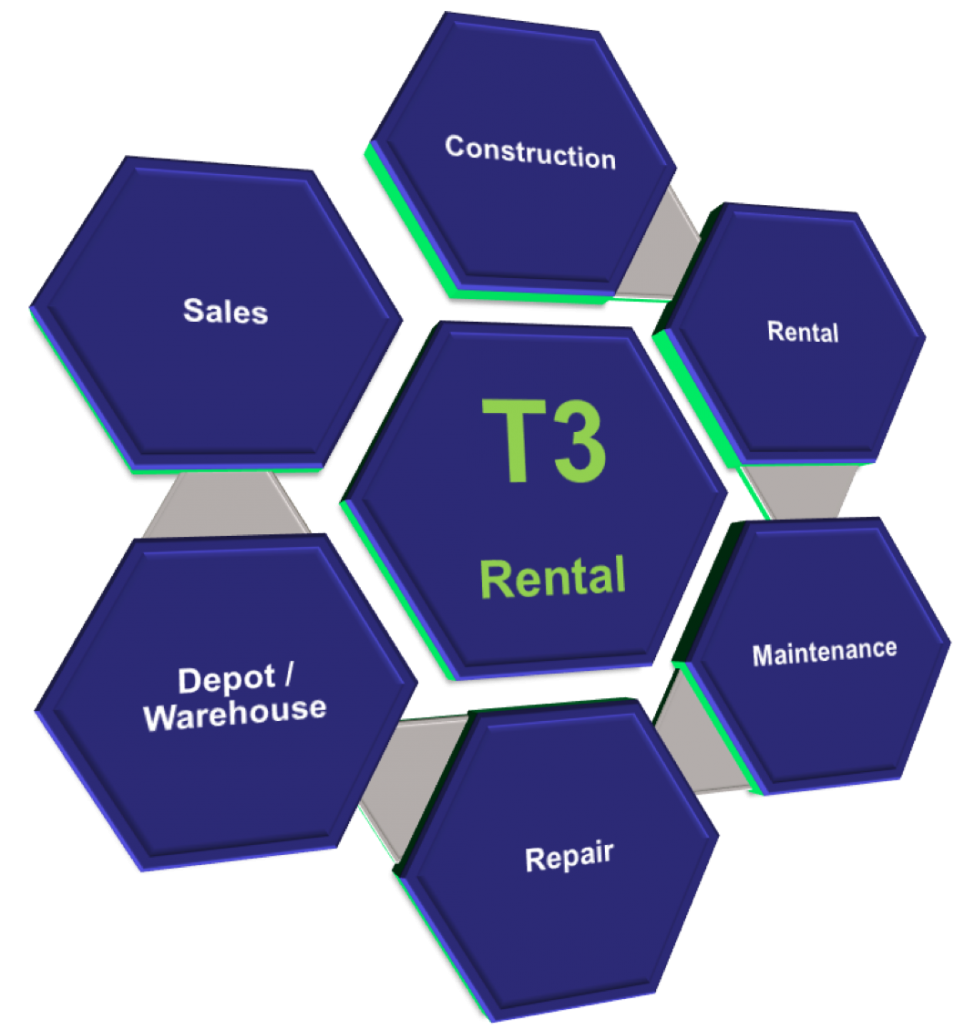 Inventory/fleet administration
Financial and technical control of procurement of new rental or sales units
Administration and documentation of work done in relation with repair, maintenance and modifications
Gapless track & trace information of equipment and its status
Extensive reporting and search functions
Possible integration with container depots that store free available equipment
Rich search functions
Extensive reporting for movements and inventory with automated reporting functions
Contracts administration
Automated invoicing and control for rental, demurrage, storage etc.
Data about inventory, transactions, commercial value  and history of repair & upgrade work is available in real-time 24/7 from anywhere.
For better and more accurate real-time traceability of your units, our generic GPS solution can be added. The search function will present you the complete itinerary for the unit in question.
Rental & Sales can be combined with any module of the T3-TOS application. Do not hesitate to send us your questions or call us.
For more information about the standard TOS-modules please check this.